Care Connect+ Programs
In addition to getting people connected with our network partners, Care Connect+ brings direct resources to our communities as well. In cooperation with our parent company, Flagler Health+, we are committed advancing the physical, social and financial health of the communities we serve. The following programs help us meet that mission.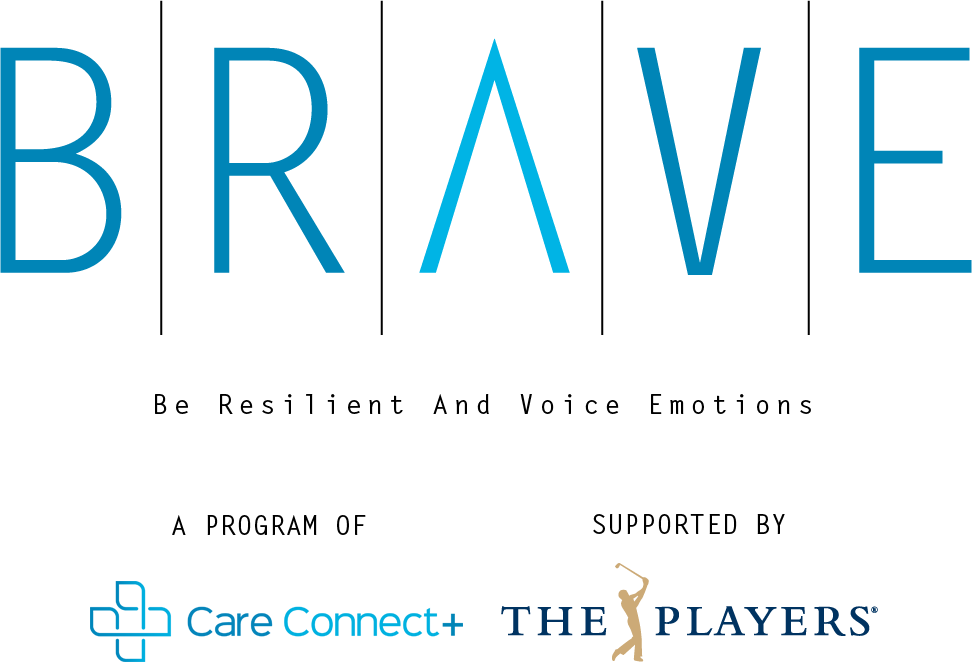 BRAVE
BRAVE stands for Be Resilient And Voice Emotions. Our BRAVE program encourages the community to do just that, by breaking down the stigma of mental illness and increasing access and coordination of behavioral health services. Learn more about accessing services, community events and the Crisis Text Line HERE.

Care Connect+ Volunteers
Care Connect+ Volunteers connects Communities to Service. We bring people who want to make a difference together with nonprofits that are seeking help. The Care Connect+ Volunteers website allows users to search for volunteer opportunities based on location, interests and skills. Volunteer needs range from ongoing assignments to special one-time events with activities ranging from collecting and sorting food pantry items to board member service. Students interested in getting community service hours for Bright Futures scholarships can find a special area dedicated to student service. Want to learn more or apply to serve today? Visit www.CareConnectVolunteers.com.
The Plus Bus
Connecting people to resources sometimes means bringing the service to them. Our Mobile Health Unit – the Plus Bus – delivers high quality, free medical care to those who are uninsured or underinsured. Through weekly clinics across our service area, we are able to facilitate health screenings, primary care, women's health services, chronic disease management and education, diagnostic testing, wound care and cancer screening. Each clinic is accompanied by a Community Health Associate from our Care Connect+ team to address any social health issues for clinic participants. For more information and monthly schedule, please visit www.FlaglerHealthPlusBus.com.